For WA residents that couldn't see our billboard in-person, we broadcast it 24/7 via live webcam.
Our banner ads were so interactive, people had to turn their computers sideways to read them.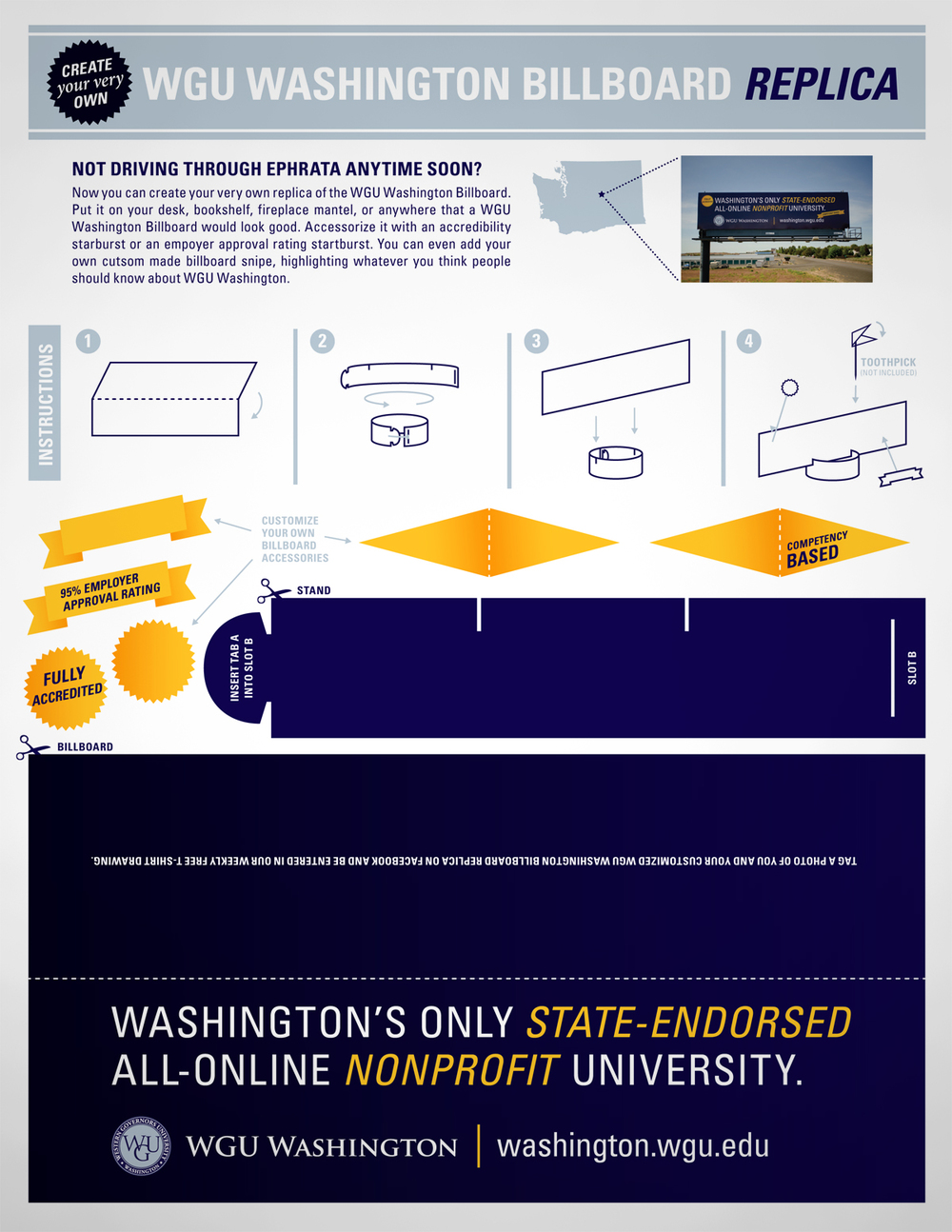 Our mini-billboard replicas allowed anyone to keep the WGU billboard on their desktop.
Press coverage was intense. We made the front page of the local paper.
For the second year of the campaign, we took the billboard on the road to visit real WGU students.
WGU reached their enrollment goals 5 months ahead of schedule with this campaign, proving that billboard advertising still works!